Jibhi is a small village residing in the laps of Himalayas. Till now it is untouched, secluded paradise for nature lover and explorers. Lack of commercialization had kept it in its natural beauty, surrounding by large trees, mountains, river side and nature sounds can still be heard here in day time. So won't hotels here, only homestays are available. I can keep on writing and writing about the beauty of this place, it will never come to an end. So better to visit and explore this beautiful village.
How to Reach
It is well connected by roads, so we had 2 option to reach Jibhi, first one is via Shimla, Narkanda and other one via Manali route, from Aut tunnel. It was Nov 2020 and snowfall has already started in Narkanda and some regions of Shimla so we choose Aut tunnel route. Because it is not possible to snow drive for longer in Maruti Baleno.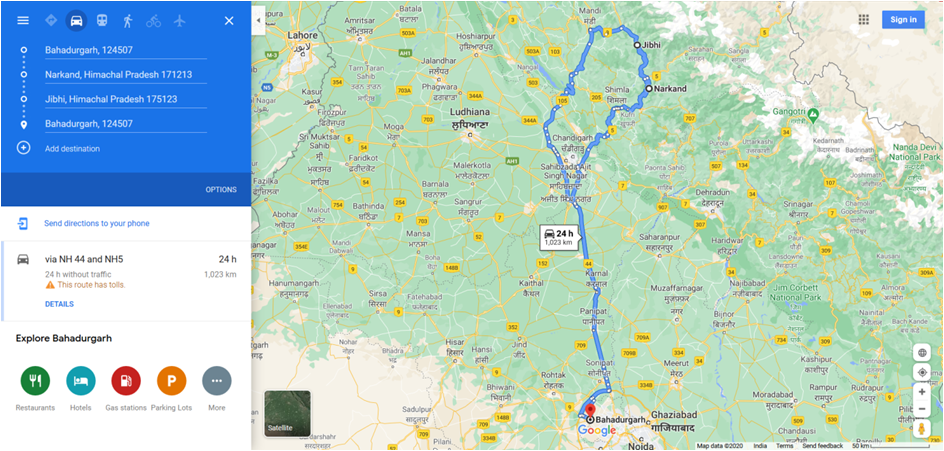 Places of Interest in Jibhi:
Jibhi Waterfall

Chehni Kothi (Chaini Fort)

Shringa Rishi Temple

Chhoie Waterfall

Great Himalyan National Park

Tirthan River

Jalori Pass

Serolsar Lake

Raghupur Fort
Day wise complete itinerary with route plan
Day 1: We started our 520 KMs Journey to Jibhi via Ambala, Mandi early in the morning. Road conditions till Kiratpur, Punajb were quite good and we need to pay tolls for that. After kiratpur roads become off-road and it was very difficult to gain good speed and road was quite muddy and slushy near aut tunnel. After turning towards Great Himalayan National Park before Aut tunnel, road is narrow and it was raining so visibility reduced considerably. It took around two and half hour to reach Jibhi in dark rainy night with muddy narrow roads going through market of Banjar. With some pit stops for tea and snacks, we finally reached between 6-7 PM. It was very tiring.
Day 2: It was raining whole night and morning views were just incredible. All mountains ranges in proximity were covered with swow.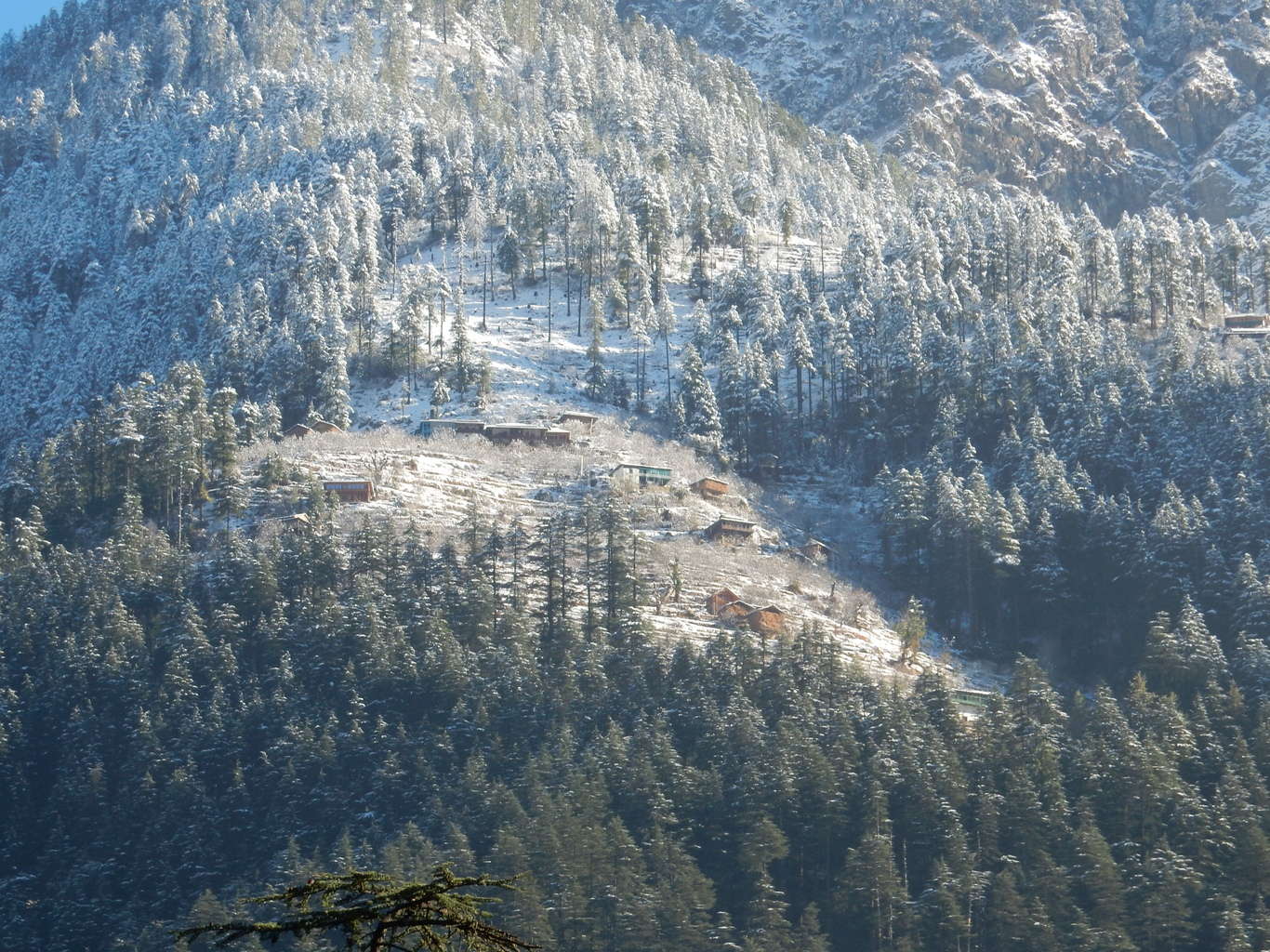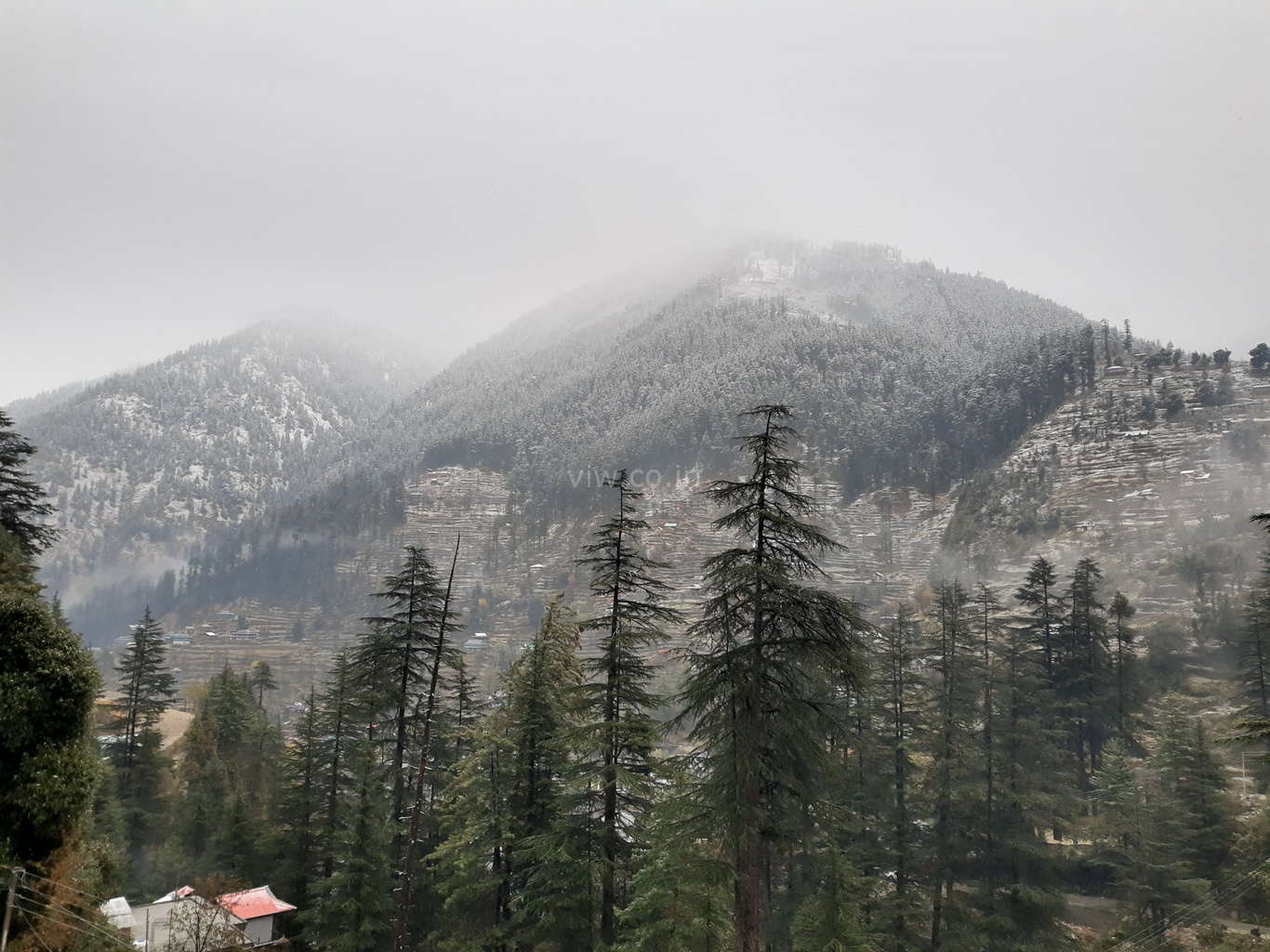 Jibhi waterfall was just 500 meters away from our hotel so this became the first tourist point to be explored. Waterfall is quite high and water makes a roaring sound and surroundings are totally green. There is a properly paved trek of 150-200 meters to reach the base of waterfall.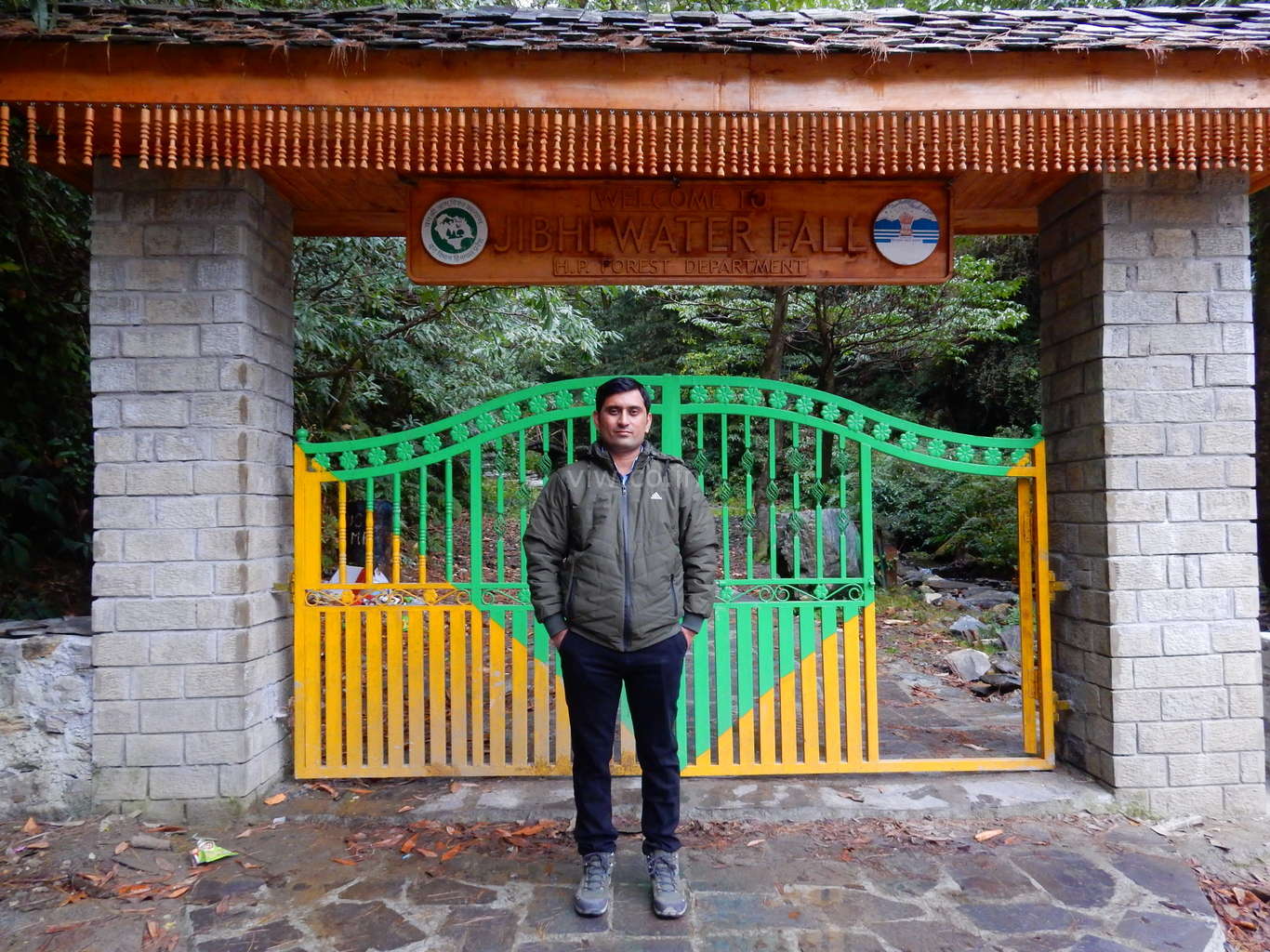 There is no entry fee for this place to visit. You wont even find people there, it is a lonely place.
Next place to visit was Shringa Rishi temple. Which was located around 12 KM from our hotel and took 1 hours to reach via slushy and narrow road. It was possible to reach the temple premise in car or any two wheeler, but road was wet and steep to drive so we drove upto tarmac road only and trek for 1 KM to reach the destination.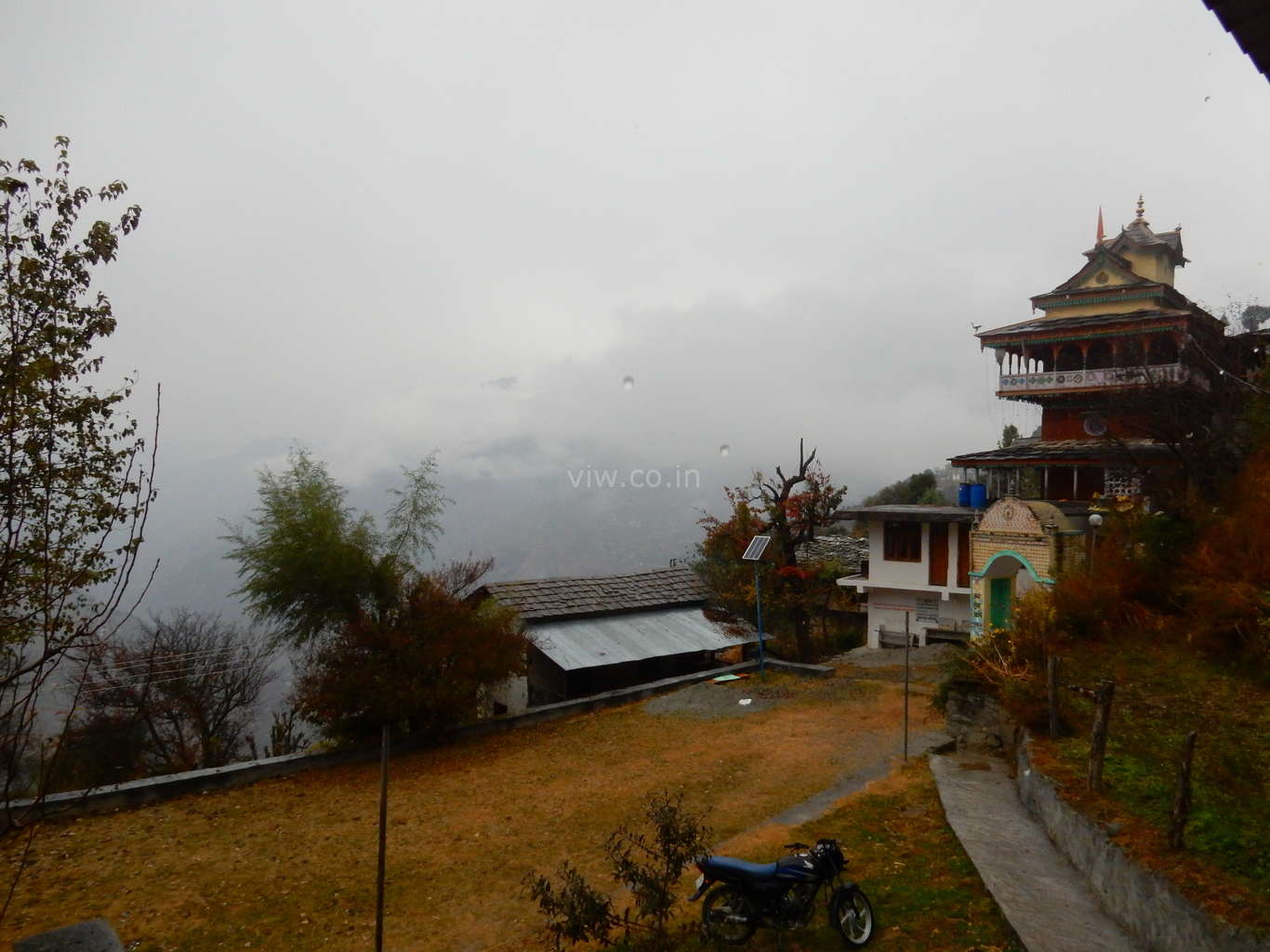 This place was an hidden heaven, we were in clouds and visiblity was quite low there. It was still raining so we skipped the Chehni kothi, which was next place to trek from there, as priest in Shringa Rishi temple said, entry is not allowed in Chehni kothi due to its deteriorating building.
Day 3: It was raining all time and due to heavy snowfall Jalori pass and serolsar lake was closed for tourist by district administration. So kept ourselves closed in hotel room while enjoying the snowfall and explored the cafes in walking distance and beas river visible from our room.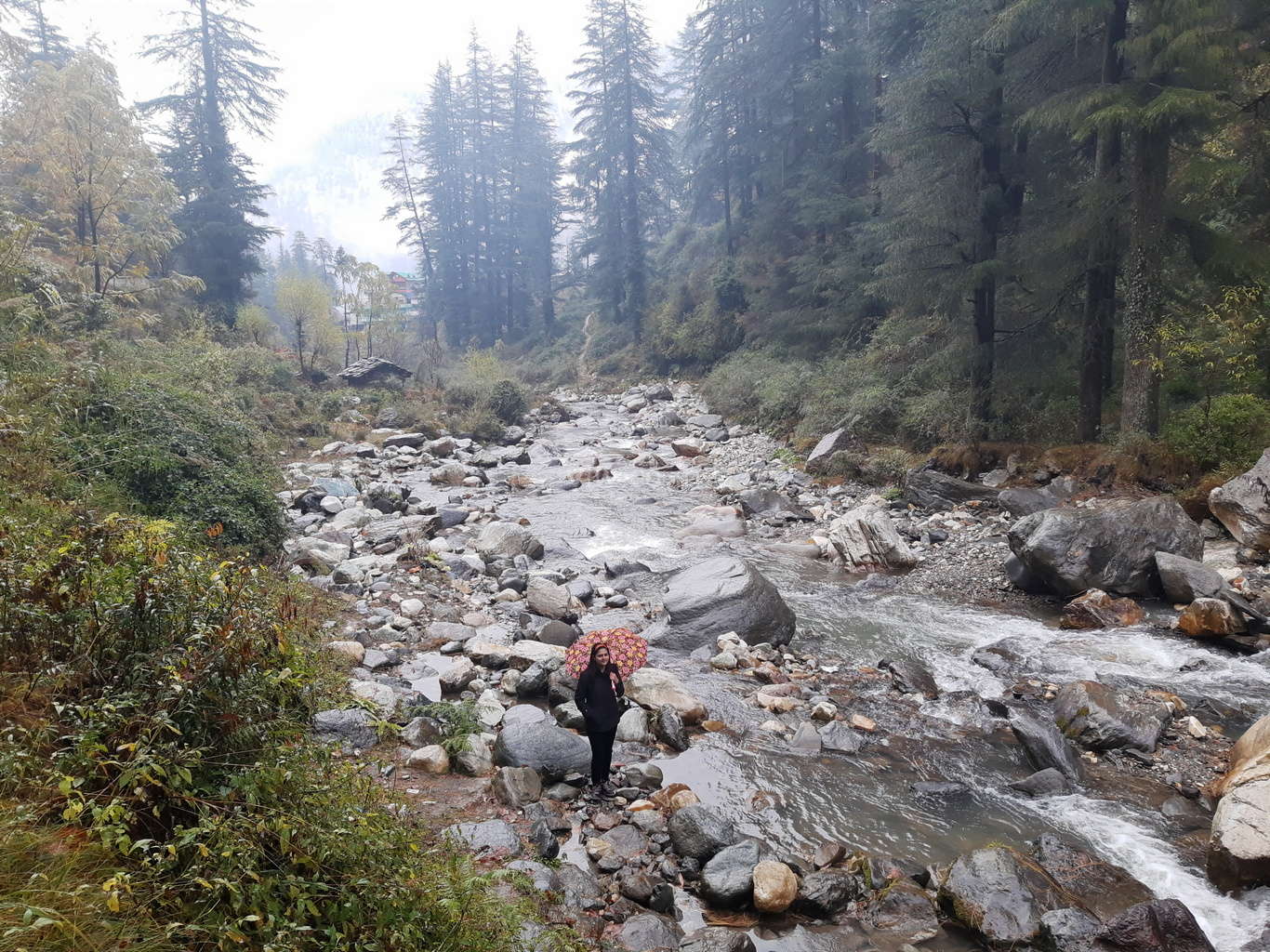 Jibhi is best for nature lover and less for explorer or those who want more and more attraction spots with crowd. It is an lonely planet.
Day 4: Now there was no point to visit so we planned for parashar lake trek and started our drive to snower valley in Mandi. Exact place was Panarsa village which was the pickup point for our trek. It was around 2-3 hours drive so we turned towards Tirthan Valley, following the Tirthan river via Great Hiamalayan National Park(GHNP). Sky was crystal blue and water was transparent.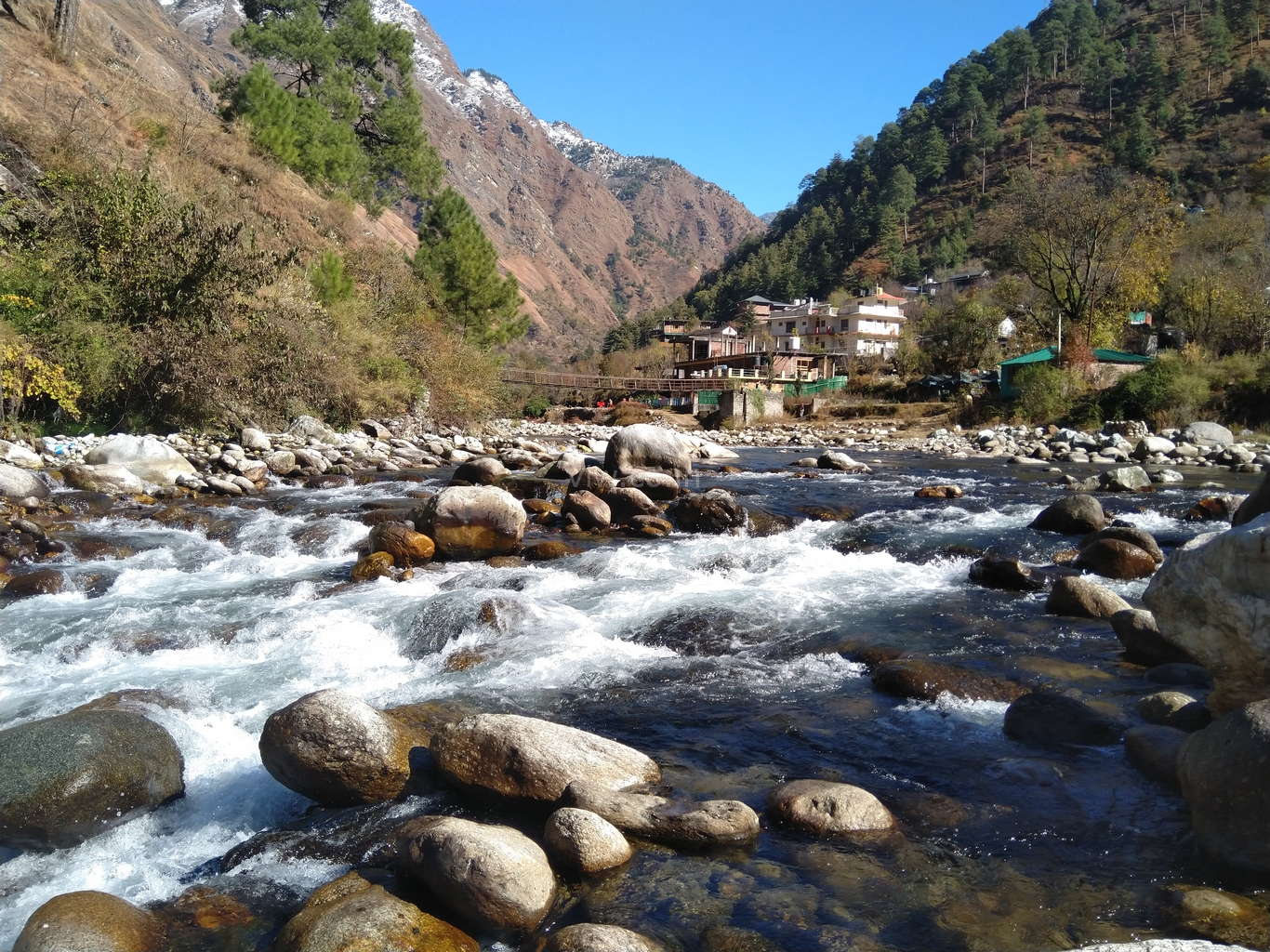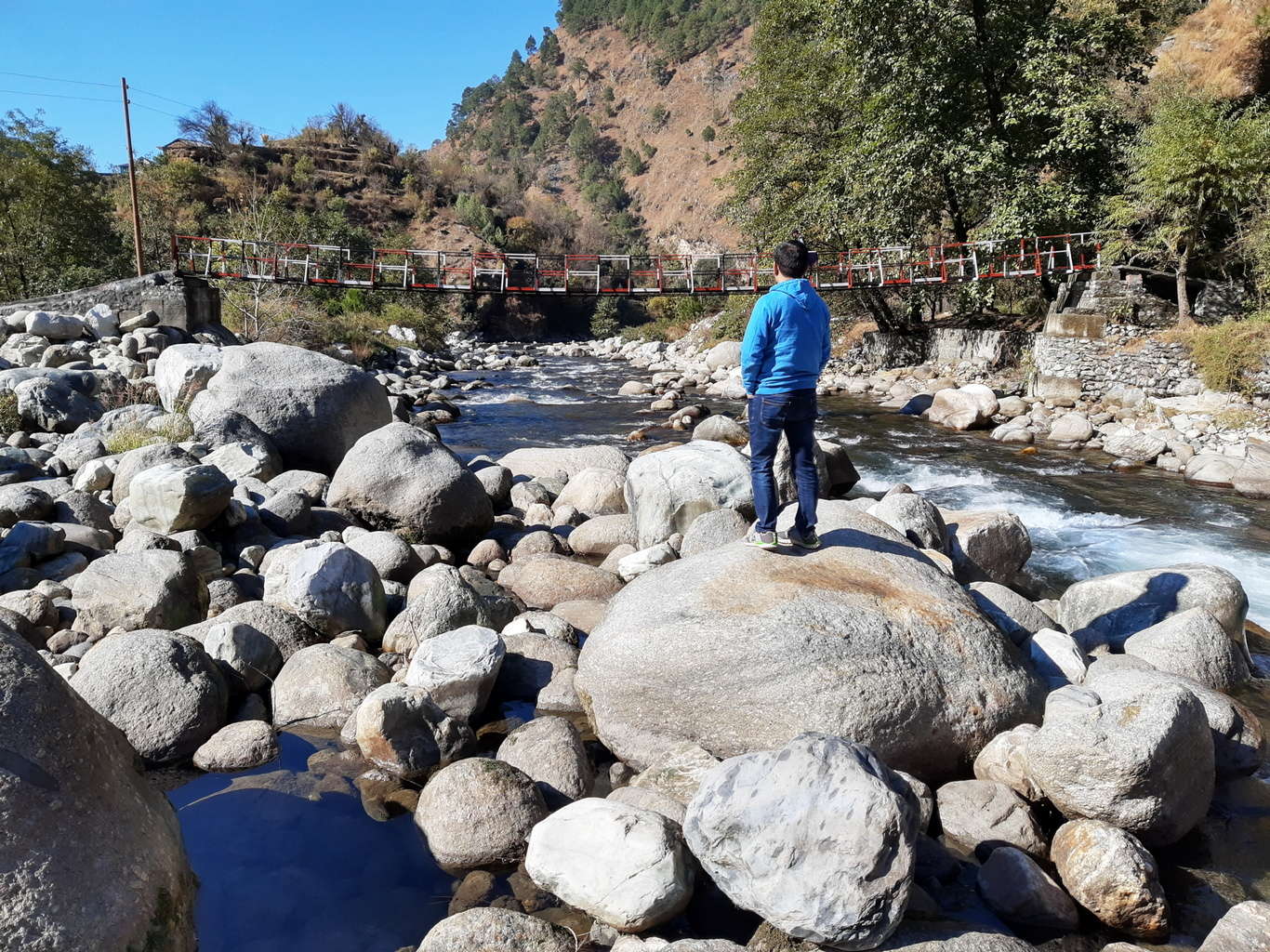 On the way back, we also visited the nature trail in GHNP.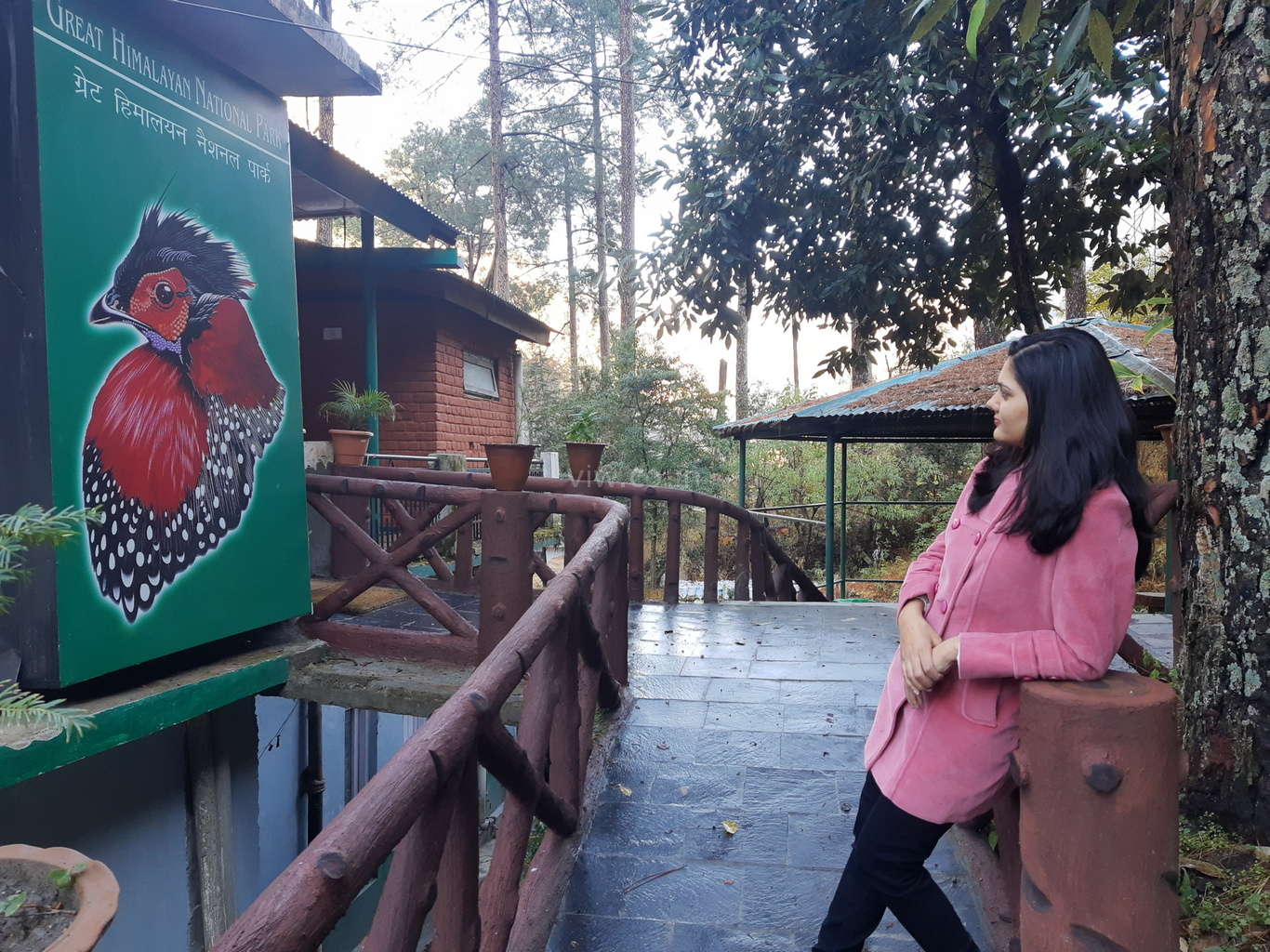 It is a place to variety of flora and fauna. This nature trail was just 500 meters long and we required to take verbal permission from the forest office there.
Next we reached our hotel in Panarasa and evening visit was to an snower valley children park. Which ly on the bank of river Beas so one can have closer feel to Beas river.
Day 5: After resting for a night at Panarsa, we were ready to trek and get ready on time and waited for our trek buddies, there are three more people joining the trek. Trek leader Mr. Raj is an Engineer by degree following his passion as owner of trekking company "Fogg Hills Adventure" ( Mobile Number - +91-9459402215 ). After an healthy breakfast and packed lunch, we started the trek around 2 PM and trail was plain initially and roughly 9 KM long till camping site of Fogg Hills Adventure. Going through the dense forest, water streams, muddy paths and last 2-3 KM were covered with snow, fresh snow. Snow on trek just changed our minds and we feel delighted on our first ever trek. We reached our camping site after sunset and it was quite dark and challenging to walk in snow. Check out the videos below to experience the trek.
Day 6: Back to adobe via Manali Route by completing the circuit.
Last was not as always boring, rather full of fun and adventure. We reached in dark yesterday so nothing was visible and we woke up with some amazing snow views and morning tea.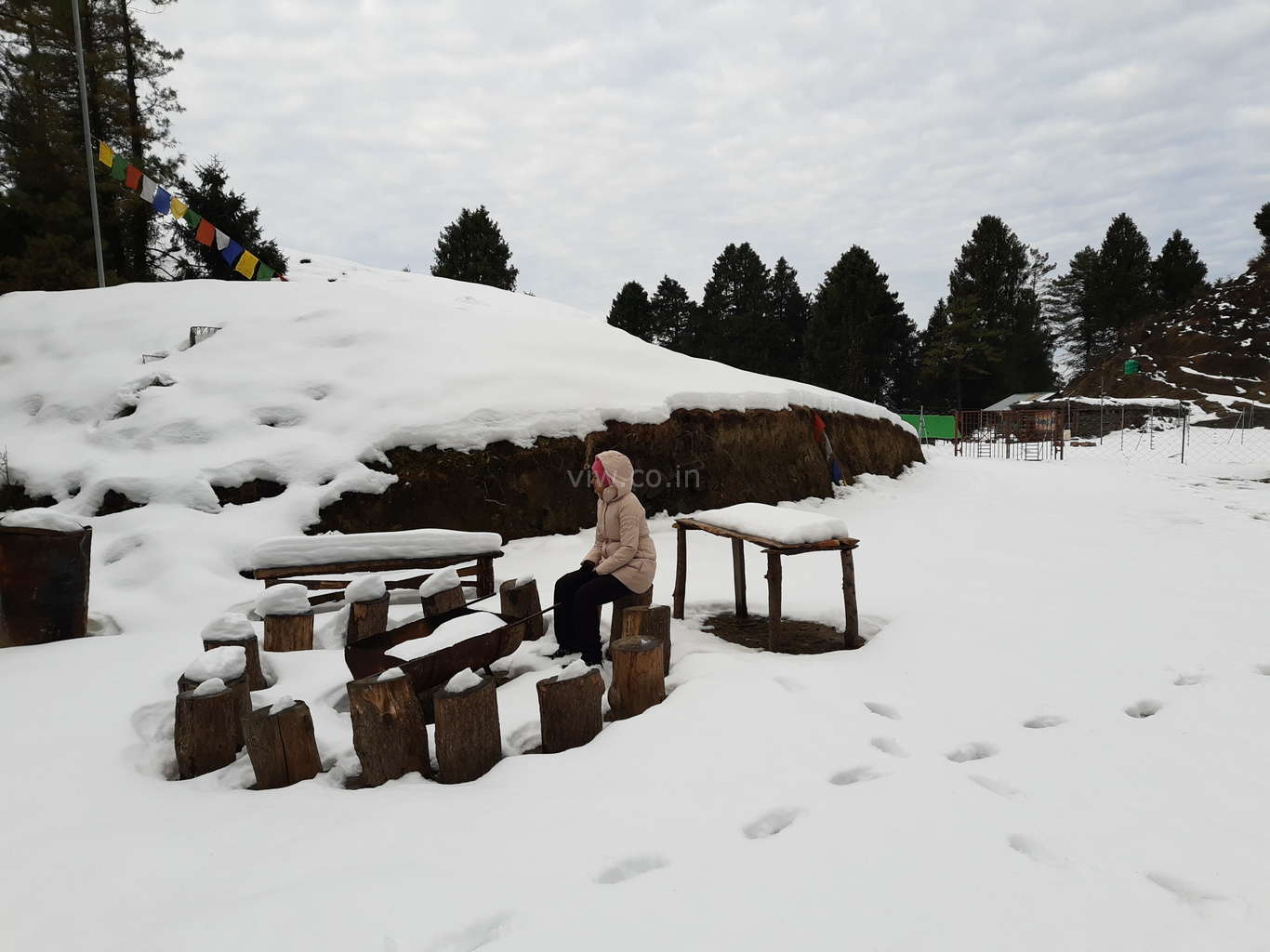 The photo above shows the amount of snow at campsite. which made us thrill and we were excited to checkout the Parashar lake and temple. It was time to trek towards the lake and temple, which was around 1 KM from here. You can experience the adventure we had by looking at the photos below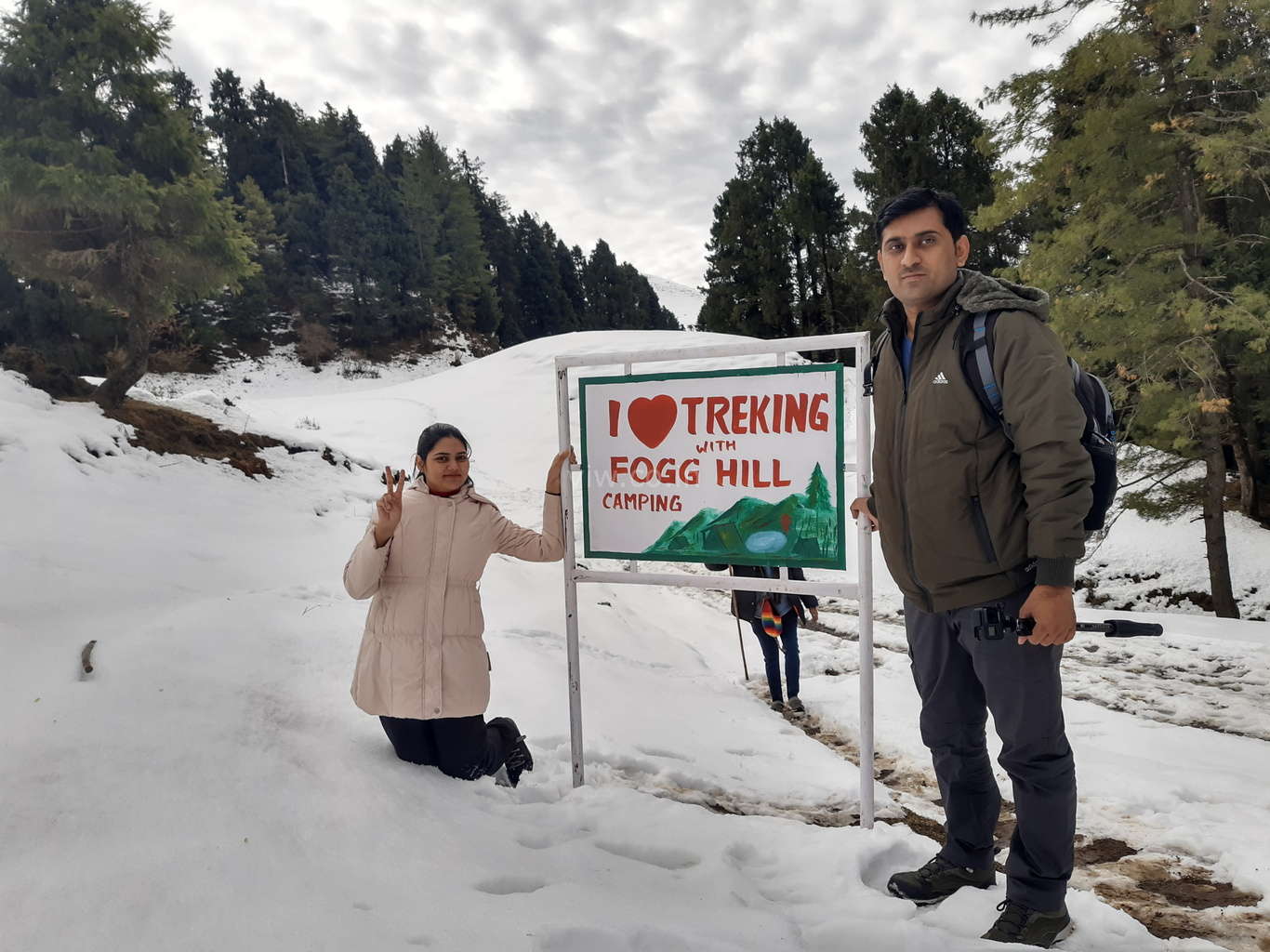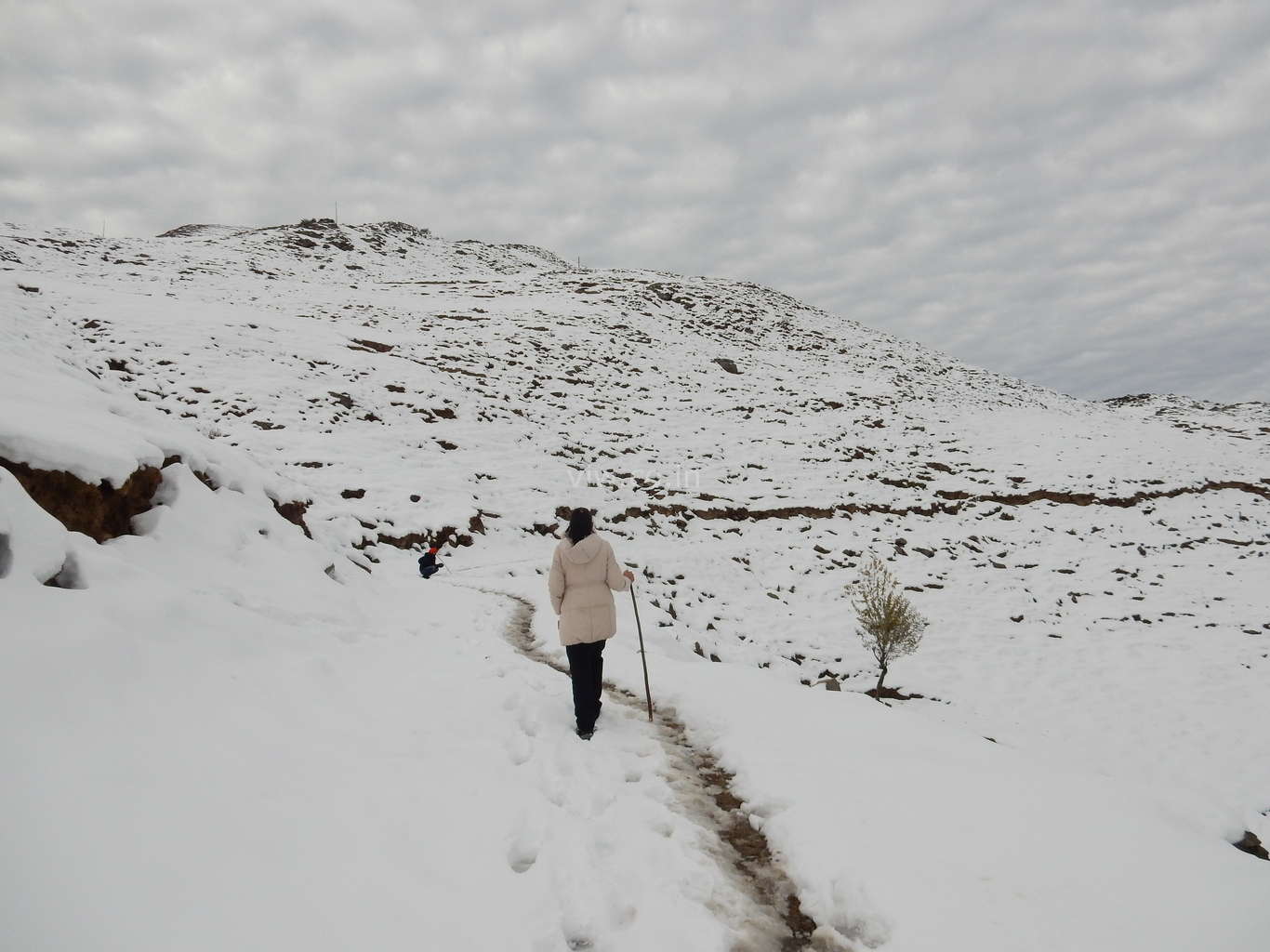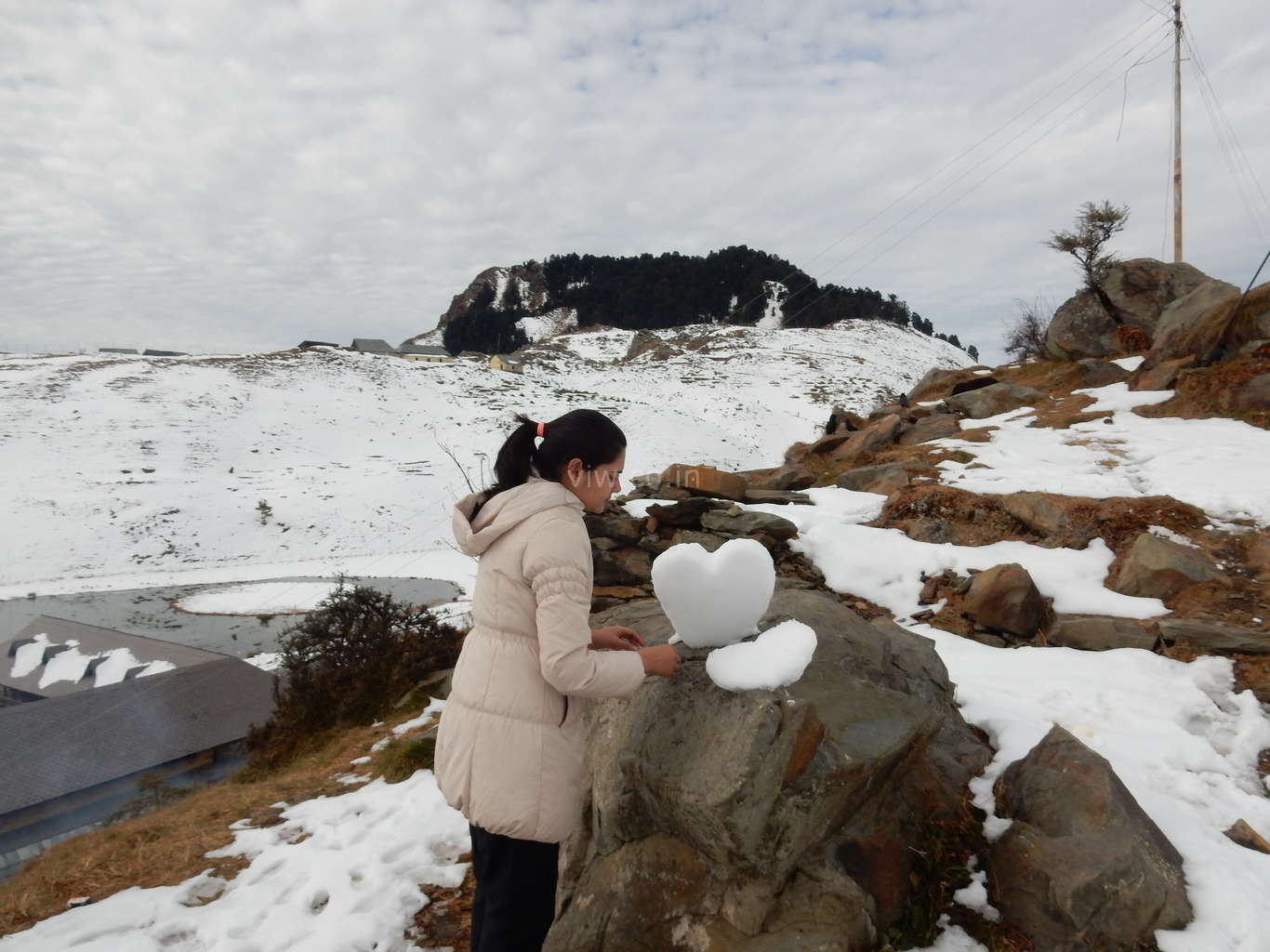 That was all we are able to express through our videos and this blog, but there is more to experience. So do visit these place and enjoy the beauty of nature.
You can write your queries and suggestion in comments below or ping us on our youtube channel or instagram Instagram